WHAT IS FATTY LIVER
Fatty liver disease is a condition in which fat builds up in the liver. Liver is the second largest organ in the body. It helps process nutrients from food and drinks and filters harmful substances from blood. It also detoxifies chemicals and metabolizes drugs. It secretes bile that ends up back in the intestines.
Nonalcoholic fatty liver disease (NAFLD)
Alcoholic fatty liver disease
CAUSES OF FATTY LIVER
Fatty liver occurs when the body produces too much fat or doesn't metabolize it efficiently enough and the excess fat is stored in liver cells, where it accumulates and causes fatty liver disease. There are multiple factors that helps to generate fats in the body.
For instance;
Drinking too much alcohol
Obesity
Diabetes i.e. Insulin resistance
Presence of Triglyceride in the blood
Side effects of medications
Rapid weight loss
Genetic Inheritance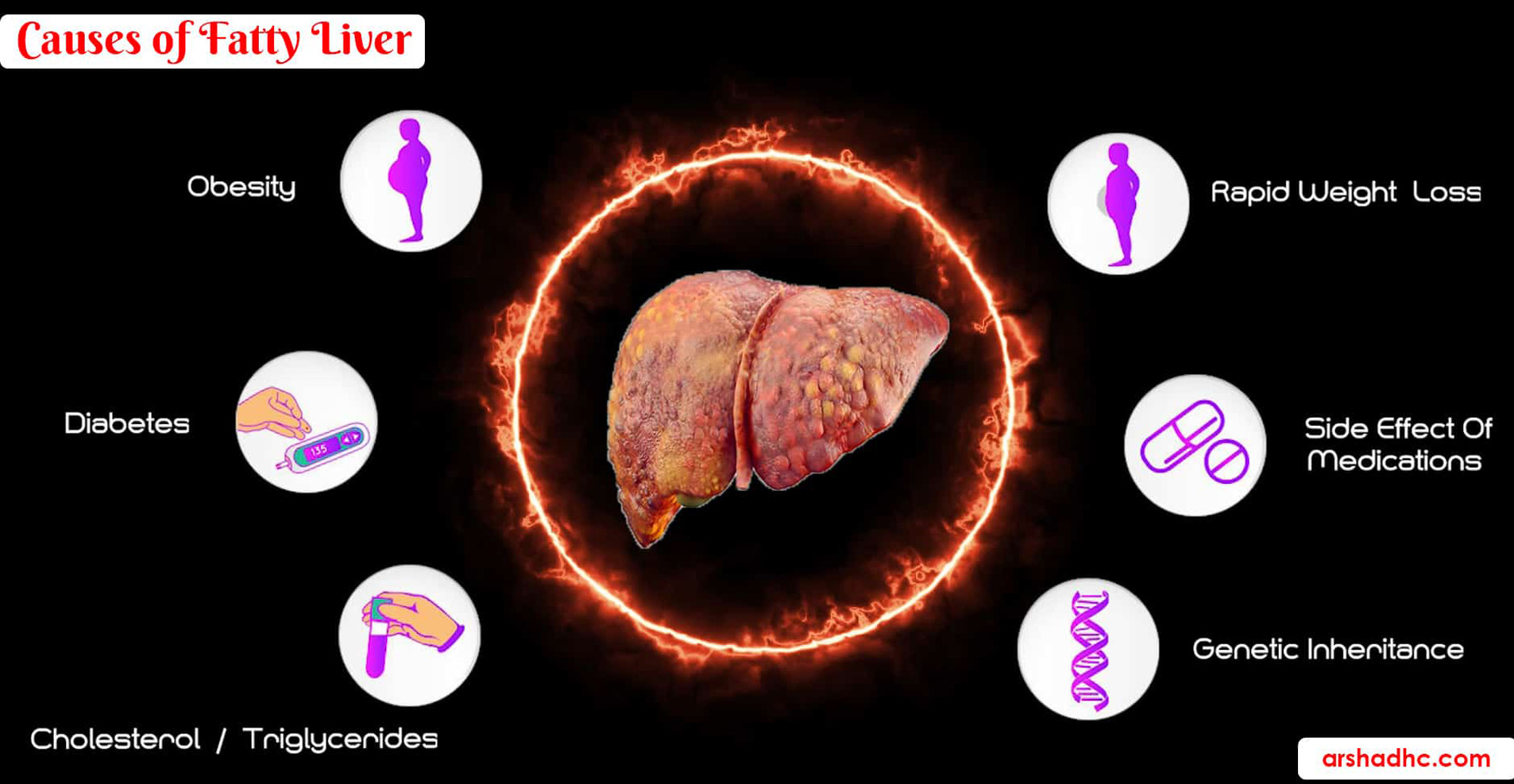 STAGES OF FATTY liver
Fatty liver can progress through these stages:
Simple fatty liver: There is a build-up of excess fat in the liver.
Steatohepatitis: In addition to excess fat, there is inflammation in the liver.
Fibrosis: Inflammation in the liver has caused scarring.
Cirrhosis: Scarring of the liver has become widespread.



First two stages are reversible, it's so important to prevent it from developing in the first place. Because Cirrhosis is a potentially life-threatening condition that can cause liver failure. It may be irreversible.
TREATMENT IN HOMEOPATHY
Homeopathy medicines have excellent results to treat Fatty Liver and all other problems related to it. Due to their unique and natural characteristics Homeopathic remedies treat disease with no side effects. If you are suffering from Fatty Liver then you can feel free to contact us.